Castell Trapped Key Access Interlock - Castell Safety International Ltd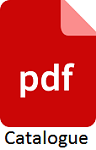 Castell Locks | Castell Interlocks | Castell Key | Castell Safety | Trapped Key Access Interlock


Castell Safety International Ltd manufactures industrial safety interlocking Interlocks. Leiindias is authorized distributor of of Castell.


Castell Safety International has been at the forefront of trapped key interlocking since 1922 when our founder, James Harry Castell, designed the first interlocking systems to protect the people and assets during the electrification of London. Today Castell, from its five global locations, designs and manufactures the world's widest range of industrial safety interlocking systems ensuring that industry can operate safely around the world.

Our interlocking systems are designed to be robust, durable and are proven in all types of operating environments that meet the demands of the harsh locations our customers operate in. Above all, they are designed to protect personnel and assets where the risk of injury and damage are high.

Castell's approach to working with customers is deeply rooted in understanding the safety issues found in modern industrial environments. Recognizing how safety impacts operations is an important step to designing systems that deliver fast safe access ensuring that efficiency is maintained and output rates are secured.

Castell's scope of supply extends beyond the standard product range in this catalogue.

Product hybrids are developed by our in-house design team.

Castell Safety Interlocks ensure that a process is followed and cannot be circumvented or short cut. Following overview of castell trapped key

interlock shows how the safety process works.
The three points of trapped key interlocking:

Castell Trapped Key Access Interlock | Buy Castell locks | Castell Interlocks | Castell Key | Castell Safety | Trapped Key Access Interlock on Leiindias

Showing 1 to 3 of 3 (1 Pages)