ABB dealers and distributors Pune | LEI INDIA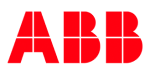 ABB is the name synonymous with technology excellence.
Founded in 1883, ABB headquarters at Zurich Switzerland.
LEI Indias honoured to be the authorised channel partners of ABB.
ABB is the well-known for its comprehensive product range in automation, power, robotics and electrical equipment sector.
ABB is with its extensive product range a trusted name for low voltage switchgears and circuit breakers.
ABB believes in electrifying the world. Therefore utility sector is incomplete and electrical substations are incomplete without ABB products.
ABB has a wide acceptance in renewable energy i.e. wind and solar energy sector, power sector, switchgear sector, data centres, commercial and residential infrastructure, smart cities and smart buildings robotics, heavy industry and equipment and locomotives.
ABB offers everything from a socket to the huge substations.
ABB ensures highest level of quality, safety and reliability.
ABB being an expert in low voltage product and solutions ensure 100% safety and reliability , to protect ,to monitor, to control and to connect a huge variety of electrical and electronics equipment, electrical installations, electrical enclosures and switchboards.
ABB with its superior range of low voltage LV products enables a improved industrial efficiency and performance with lowering environmental implications.
Process industries, Oil and Gas sector, power and utility industry , residential and commercial building and infrastructure are the industries served by ABB.
Customers in these sectors are having their diverse needs and applications. However the comprehensive product range of ABB offers state of the art product and fulfill customer needs from all over the world and industries.
ABB low voltage switchgear i.e. ABB LV products conforms to requirements needs of latest IEC standards, EN specifications, national standards such as IS, BS, VDE, etc., in addition to the "CE" mark.