D-FSS-RE-STD-2 - Castell Safety International Ltd - Interlocks (Castell Locks)
Ship From: Pune, India
MPN: D-FSS-RE-STD-2

Rating :

5

stars (based on

1

ratings)
Castell Locks Delivery : 10-15 Business Days
Click and move mouse right or left.
Product Specification
Product
Castell Trapped Key Interlock
Product Type
Panel Door Interlock
Manufacturer
Castell Safety International
Lock portion type
FS (Also Available in Q style. See attached Pictures)
Material
Stainless Steel (Also Available in Brass)
Catch Entry
RE = Rear entry (Also available with FR = Front entry)
Catch Type
STD = standard catch, use for well aligned doors. Also available with MS = catch with spring, use for misaligned doors.
Form
2
Product Datasheet
1
D-FSS-RE-STD-2
| | |
| --- | --- |
| | LEI Indias is an Authorised Distributor of Castell Safety International Ltd |
The D-FSS-RE-STD-2 Castell Locks ( DFSSRESTD2 ) is a two-part interlock, comprising of a lock body and rear or front entry mounted catch. Typically, the D-FSS-RE-STD-2 Castell Locks is used for interlocking electrical control cubicles and distribution panels.
A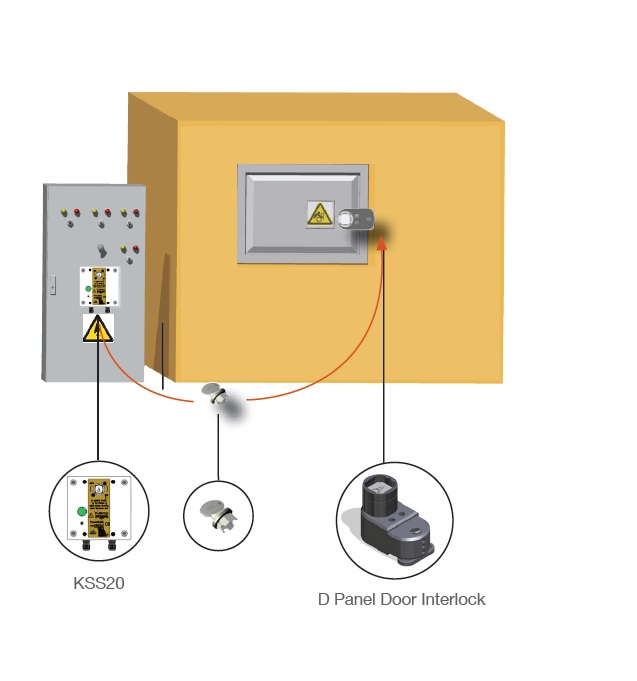 pplication:

The power supply to the system is switchedon and the access doors to the hazardous area are locked closed.
The removal of the isolation key in theKSS20, isolates the electrical supply to the LV Panel. This D-FSS-RE-STD-2 Castell Locks ( DFSSRESTD2 ) is then used to unlock the D panel door interlock interlock on the panel door.
The power cannot be switched on until thedoor is closed, the catch is trapped in the D panel door interlock and the keyreturned to the KSS20
Tags: Castell Trapped Key Interlocks, Castell Safety Interlocks, Castell, Panel Door Interlocks
Related Products