KSD32-FSB-F-CC6-C/O2 - Castell Safety International Ltd - Castell Safety International Ltd
Product Code:

KSD32-FSB-F-CC6-C/O2

Product name :

KSD32-FSB-F-CC6-C/O2 (Castell Electrical Isolation Interlocks - Family KSD)

Manufacturer

Castell Safety International Ltd

Ship From: Pune, India
MPN: KSD32-FSB-F-CC6-C/O2
Castell Locks Delivery : 10-15 Business Days

Contact: +91 7410-095600
| | |
| --- | --- |
| | LEI INDIA are an Authorised Distributor of Castell Safety International Ltd |
Application: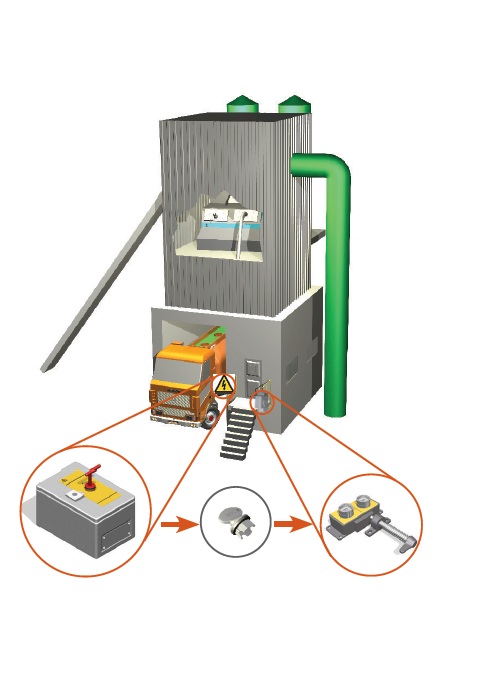 The Castell Trapped Key Interlock KSD is designed to operate as part of an integrated safety
system, controlling access to hazardous areas.





Typical machinery using the KSD range are motor driven, high
risk applications where complete isolation of the power supply is required before access is granted.





The removal of the key in the KSD changes the condition of the electrical supply to the machine to a safe condition. This key can be removed and used to unlock the door via AIE Access Interlock.




The guard can only be opened when the electrical supply has been switched into a safe condition. The machine cannot be restarted until the door is closed and the key is removed and taken to the
KSD Switch Disconnector.
Related Products
Rating :
5
stars
(based on
1
ratings)
Customer Review : Excellent Service