UL Certified Wire Harness Cable Assembly Manufacturer Supplier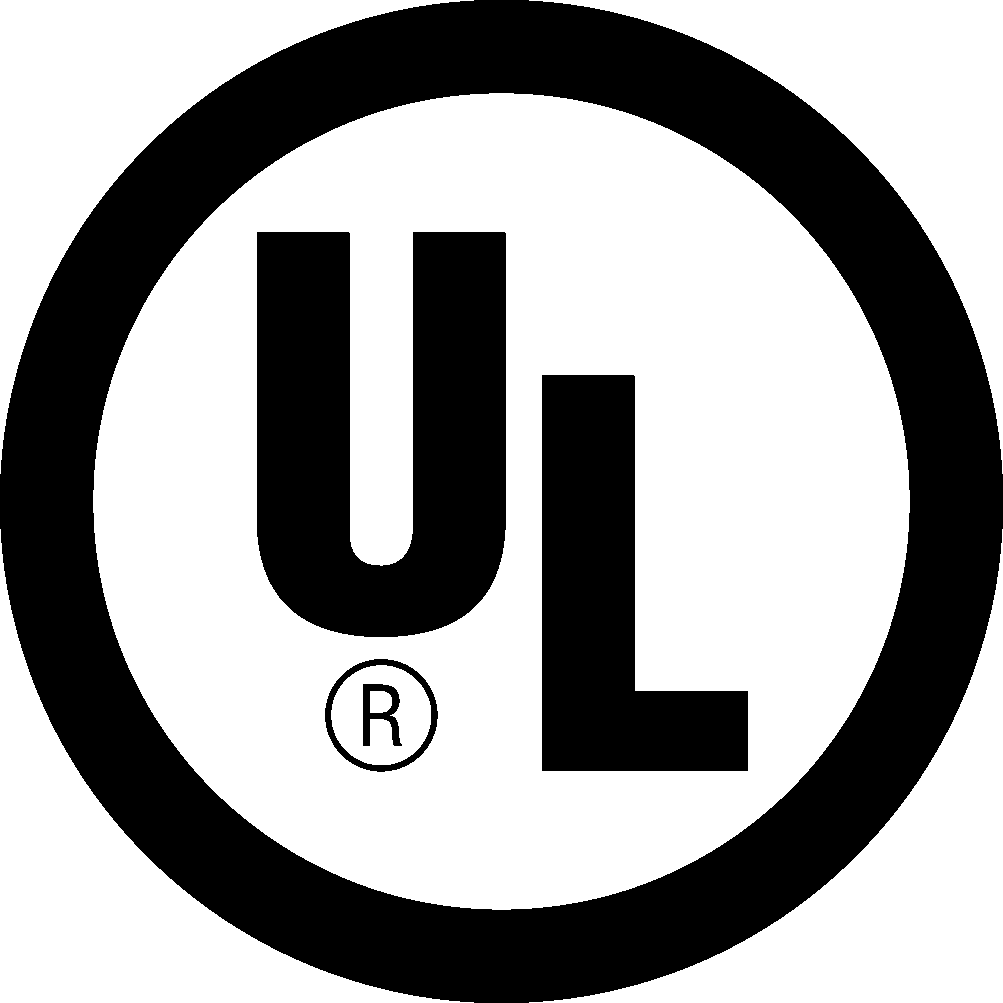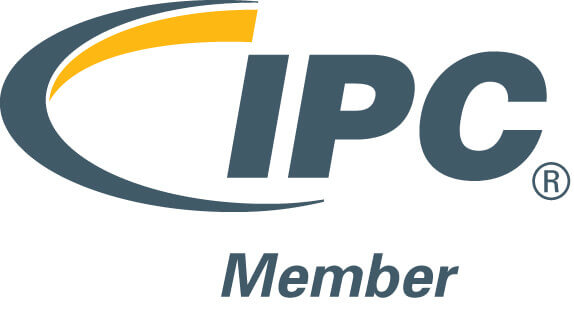 -

ISO 9001 : 2015

Certified Wire Harness Manufacturer
- ZPFW2.E521142 (

UL Certified

) Wiring Harness - Components
- ZPFW8.E521142 (

UL Certified

) Wire Harness Certified for Canada - Components
-

SIX Sigma

certified and trained Engineers for Cable Assembly Manufacturing
-

IATF 16949

Expected to get awarded by December '20
-

ISO 14001

and

ISO 45001

Expected to get awarded by December '20

- As a Wiring Harness Manufacturer Serving various industries such as OEM, Machine manufactures, Home appliances, Telecom, Oil and Gas, Automotive, Power sectors, Medical sector.
- Serving domestic and

international markets

demand. Regular export to the USA, Germany, Australia, Switzerland, Middle East and South-East Asia.
- Maintaining and providing

end to end traceability

data for the time span of last five years, which makes us dependable Critical cable assembly suppliers.
- Expertise in high volume high varieties and low volume high varieties.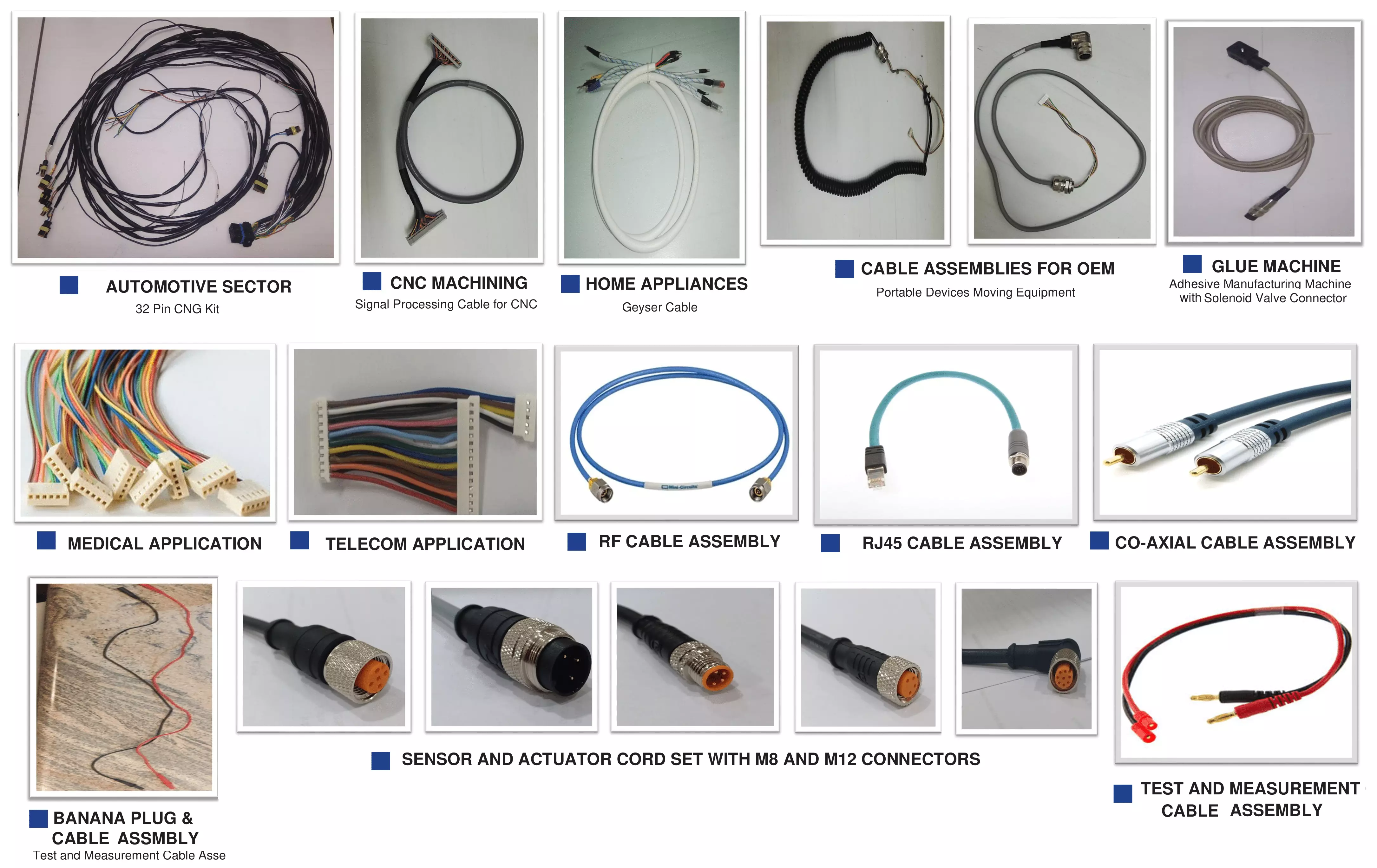 ---
Wiring Harness

As a one of the best cable wire harness manufacturers in India, LEI INDIAS has an integrated manufacturing facility that manufactures and supplies custom wire harness across the healthcare, and automotive sectors. Our manufacturing facility has qualified and experienced staff to fulfill every custom Wiring harness and Cable Assembly (Kabel Assemblages) or wire loom design need.
Our innovative wiring harness design process and engineering expertise to help us create efficiencies, and validated cable wire harnesses that is at par with the quality offered by cable wire harness companies across the globe.
With a clear cut process in place, we at LEI INDIAS calculate realistic lead times of raw materials and plan our manufacturing process in an organised manner that ensures on time supply and delivery of cable wire harness across the country.
With both automatic and manual quality checks that includes a wide array of test instruments, high quality, reliability test and a functional test at various levels for all our customized wiring harnesses and specialized cable harnesses, we maintain lowest rejection rates.
As one of the trusted cable wire harness manufacturers in both Mumbai and Pune, at LEI INDIAS, we also provide superlative on-site cable wire harness assembly for companies spanning across the healthcare, automotive and industrial sectors.
Our flexibility and capability to manufacture and supply customized cable wiring harnesses for any machine, for any application, and at any quantity including samples, pilot lots, bulk orders makes LEI INDIAS one of the-most reliable cable wire harness manufacturers.
Products LEI India is specialised to Offer :
M8 Cable Assembly / M8 Cabling / M8 Kabel Assemblages.

M12 Cable Assembly / M12 Cabling / M12 Kabel Assemblages.

M16 Cable Assembly / M16 Cabling / M16 Kabel Assemblages.

RJ45 Cable Assembly / RJ45 Cabling / RJ45 Kabel Assemblages.

RJ174 Cable Assembly / RJ174 Cabling / RJ174 Kabel Assemblages.

Push Pull Cable Assembly / Push Pull Cabling / Drücken ziehen Kabel Assemblages.

Expanded Beam Cable Assemblies / Expanded Beam Cabling / Erweiterter Strahl Kabel Assemblages.

Sensor and Actuator Cord Sets.

Coax Cable Assembly / Coax Cabling / Coax Kabel Assemblages.

RAST Connector System with RAST 2.5 and RAST 5 IDT design European Glow-Wire compliance and USA's UL-94V0 Compliance.

New Product Development
As a company who believes innovation distinguishes between a leader and a follower, LEI INDIAS is open towards new product development for electrical and electronics manufacturers and companies across the country.
Given any specification, we at LEI INDIAS create unique designs with even alternative options to choose from. All our clients have done is choose the best option suited to their requirements and place the order. We manufacture the chosen new product in required quantities and even in bulk.
With such flexibility and customisation offered, LEI INDIAS is one of the most sought after manufacturers for new product development due to our innovative approach and requirement specific manufacturing.