Gottak Rotary Switches
Contact : +91 7410-095600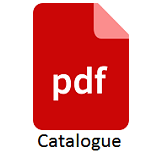 The Company Gottak ( http://gottak.com/index.php/en-gb/ ) is based in Spain. Gottak has ISO 901, SERIE 3SH, SERIE 4RH, SERIE 7LA, SERIE 7PA, SERIE X02, SERIE 46RCTH, UL, ENEC10VDE, UL Approvals and certifications.
Home Ovens | Plate Hobs | Cooker Hoods | Water Heaters | Washing Machines | Microwave Ovens | Fan Heaters | Coffee Machines | Professional Cookers & Ovens | Battery Chargers | Garden & Washing Machinery | Electronic PCB Applications | Vacuum Machines | Home & Light Controls | Professional Catering Equipment | Ventilation | Medical Equipment | Professional Dry Cleaners & Laundry Machinery | Infrared Heaters | Professional Induction Tops.
Browse through below displayed products to buy Gottak Rotary Switches online, with the most reasonable cost and best in industry lead time. LEI INDIA offers authentic products with competitive prices, and reasonable lead time and deliver in India or Anywhere in the world. Being Authorised Gottak Rotary Switches Distributor, LEI India only sell new and original Gottak Rotary Switches sourced directly from the Manufacturer. If you feel a certain Gottak Rotary Switches is required for your use and you do not find that on this page/website, no worries just contact us at [email protected] and we will reach you in no time.