2. Extensive ABB Low Voltage Product range.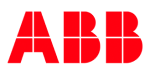 ABB is a name synonymous with engineering, innovation, trust and reliability. LEI INDIAS are honoured to be associated with ABB for its low voltage Electrification Product range. ABB are the global leaders for control and protection products.
ABB offers broader product range in terms of technical specifications and applications. ABB strives for offering innovative solutions and multiple product ranges.



Major product families in Electrification segment are:
1. Control & Protection
2. Electronic Relays
3. Safety products

LEI INDIAS are having a rich experience of Indian market. Now associating with ABB as ABB Authorised Distributor (Authorised Channel Partner) and adding ABB Low Voltage products into our Products portfolio, we are increasing our reach deeper into the market especially Low Voltage Switchgear.

ABB believes that "Quality and reliability are built into every device to ensure total performance satisfaction, even in the most demanding applications."

Product offering

1.

ABB Contactors
2. ABB Thermal overload relays
3. ABB Electronic overload relays
4. ABB Electronic products and relays


5.

ABB Timers


6.

ABB Measuring and monitoring relays


7.

ABB Power supplies


8.

ABB Interface relays


9.

ABB Optocouplers
10. ABB Pilot devices


11.

ABB Air Circuit Breaker (ACB)


12.

ABB Low voltage MCCB ( Moulded-case circuit-breakers )

LEI INDIAS with our products and services ensure to serve each customer with best of our knowledge, care, experience, communication.
We welcome you at LEI Indias !
Contact Details : +91 7410095600
Email : [email protected]
[email protected]
Explore ABB Low Voltage Products