Low Voltage Switchgear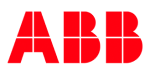 For more than 45 years ABB's low-voltage solutions business has been setting the industry standard for switchgear. Since its inception in the 1970s the MNS design has been based on the fundamental principles of safety, reliability and scalability.

In the age of Industry 4.0 the NeoGear and MNS solution platforms have integrated capabilities to sense, collect and analyze the current and upcoming condition of the electrical assembly using ABB Ability™ Condition Monitoring for electrical systems (CMES)- offering our customers the possibility to detect abnormal situations early.

Being an ABB Authorised Channel partner/ ABB Authorised Distributor , LEI INDIA, provides impeccable service from installation and commissioning to life cycle maintenance.