3. Vital: Safety controller from ABB Jokab Safety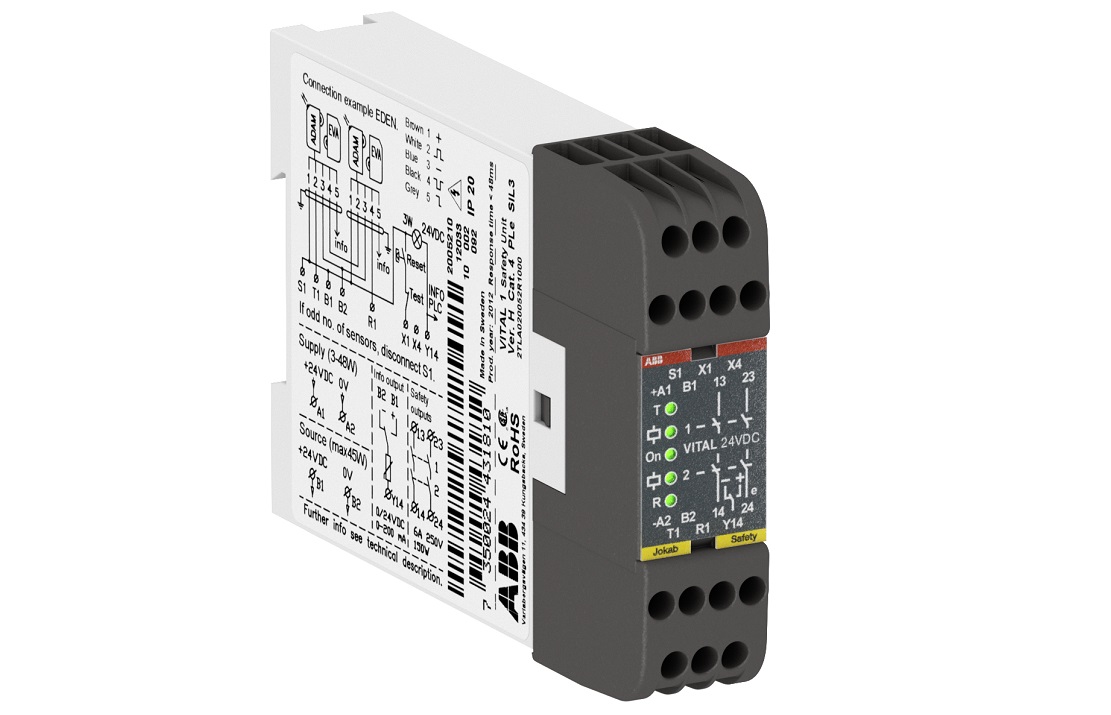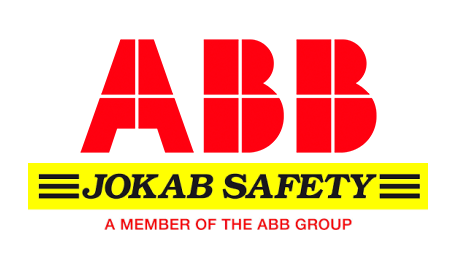 ABB Jokab Vital Safety Controller is now available with LEI Indias.
ABB Jokab Safety is a trusted name in Machine safety solutions. The success of Jokab Safety products is to offer solutions for demanding environments. We call it as intelligent safety solutions.LEI Indias are the authorised channel partners of ABB Jokab and offers all varieties of ABB Jokab products.

ABB Vital is a configurable safety controller from ABB Jokab that does not require programming. It uses the DYNlink system, which allows up to 30 safety devices to be connected in series to the same circuit and achieving PL e. This enables a single Vital to supervise all safety functions on many machines that otherwise would have required a programmable safety controller or multiple safety relays. Vital is also commonly used to supervise all emergency stops for larger machine lines.

With the extensive technical support from ABB Jokab's team LEI Indias now offer Vital Safety controller. A configurable safety controller that can monitor all safety devices on smaller machines!
Features:
1) Vital is Easy to connect:
Vital reduces your installation and engineering time.
Simple installation with serial connection using M12 connector.
"LEI Indias are having widest range of M8 and M12 connectors from Binder, Germany. See the link - Binder Connector Products Catalogue"
2) Vital does not require programming.
3) Vital needs very less components to achieve PL e/SIL 3
4) Vital has Integrated in built LED diagnostics which reduces down time while troubleshooting
5) Vital allows configuration is made with jumpers in the detachable connection blocks. In case of exchange, the new unit automatically gets the correct configuration.
6) Vital ensures highest safety level with DYNlink solution. Its possible to maintain the highest level of safety with up to 30 sensors connected in series.
7) Extensive fault detection The DYNlink solution enables unique fault detection features and prevents 2-channel faults.

How you will be benefited with ABB Jokab's VITAL Safety Controller?
1) It speeds up your project
2) It allows continuous operations
3) It ensures 100% safety and protection

Please contact us on [email protected] and [email protected] for all your Machine Safety, Process Safety, Human Safety's requirements.

LEI Indias are associated with all the industrial safety brands to offer our customers a one stop solution for all their safety requirements.

For more details, Please check - Machine Safety Products


Applications

ABB Jokab Vital safety controller excels at supervising multiple safety devices on the same machine, since up to 30 safety devices can be connected in series to the same input while achieving up to PL e.Typical applications are machines with multiple doors/hatches or emergency stop buttons.
Approvals: TUV Nord and CCC
Conformity:
• CE
• 2006/42/EC – Machinery
• 2014/30/EU – EMC• 2011/65/EU – RoHS
• EN ISO 12100:2010, EN ISO 13849-1:2015, EN 62061:2005+A1:2013,EN 602041:2006+A1:2009+Cor.:2010, EN 60664-1:2007
• EN 61000-6-2:2016, EN 61000-6-4:2007, EN 61496-1:2013

LEI Indias welcomes all your inquiries for Vital and other ABB Jokab Safety products.
Please contact us on +91 7410095600 and email us at [email protected] and [email protected]

Be Safe and Healthy!